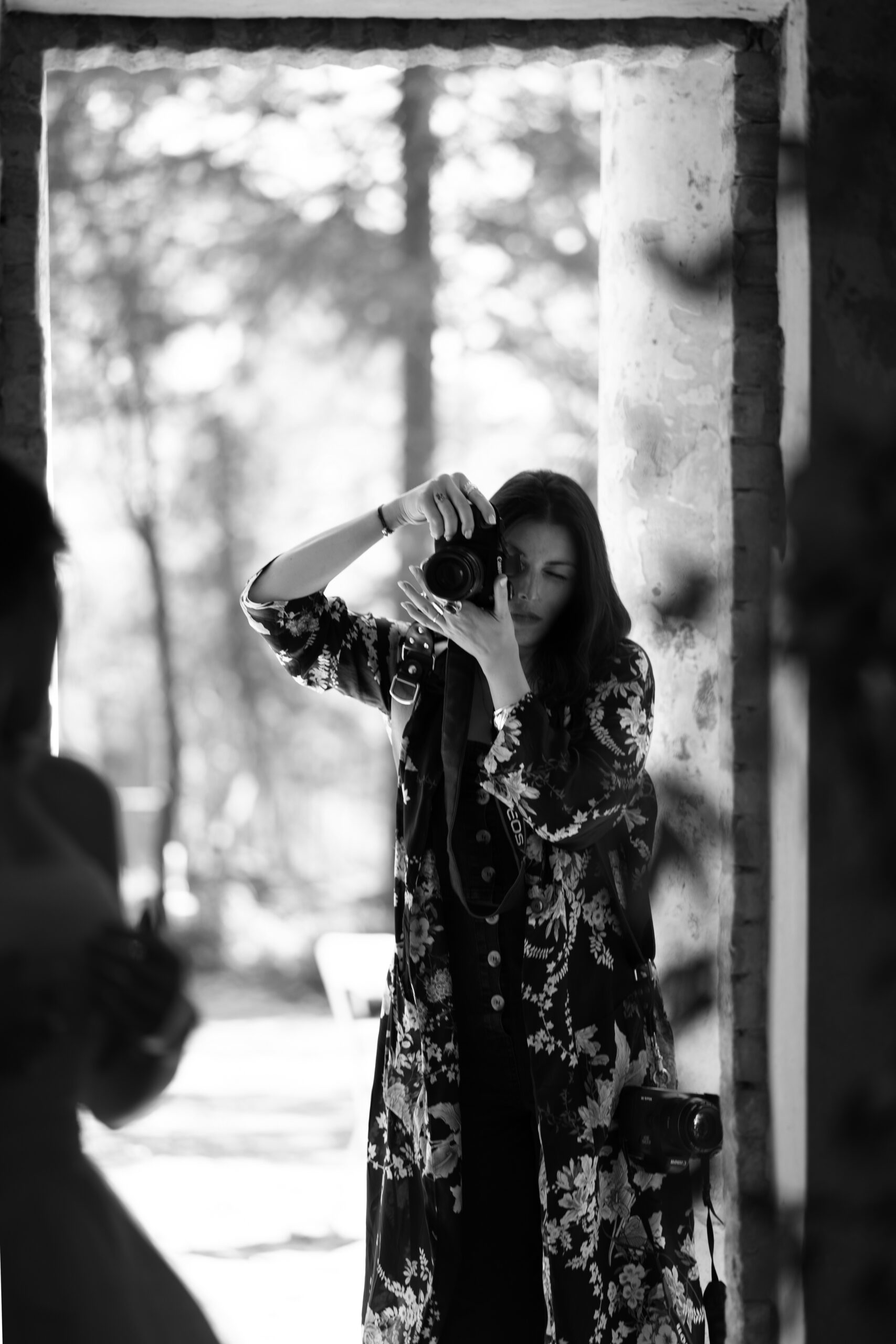 An important part of this process is getting to know each other.
I'm an Italy based wedding photographer with passion for life, storytelling, and human connections.
I enjoy strolling old markets looking for old photographs, past stories.
I do photography because it allows me to fix memories in time and to give them to those who
want to see them in the future.
I like the sea, I dream of having my own boat, I love travelling, specially riding my motorbike,
I like to browse around, get to know and measure myself in environments outside my comfort zone.
I love plants and flowers and that is why my studio looks like a forest.
I like architecture and that's what I studied in Florence a few years ago.
I'm friendly and I love meeting new people with different stories to tell.
Family means so much to me.
Wonderful Michela! Thank you for making our wedding day stress-free and easy-going!
Michela is the most enthusiastic, awesome, supportive, and exceptional photographer.
The style of her photography is stunning, and she manages to capture every single detail and emotion of the day – she does not miss a moment and the end result is truly amazing...
...All of our guests were in awe how well she has blended so no one felt like they are being 'followed'. The photos feel so natural ...
..Professional but also lots of fun during all the phases of the wedding,
Photos were a success, they captured the exact emotions with originality...
Michela was perfect!
We chose her because of her unique and authentic style, and we were not disappointed. We love the photos and have received many compliments about them. She was easy to work with and to communicate with. We highly recommend her!